About us
"If we want to achieve true peace in the world, we have to start with the children" - Mahatma Gandhi
Leila Kadri Oostendorp
Yoga with children is a matter of the heart for me. Since my youth I draw strength from the practice of Indian teachings. With numerous exercises for the body, breathing and concentration as well as relaxation techniques to promote mental and physical well-being, I would like to create this balance to the performance-oriented and stressful everyday life of schoolchildren as a yoga teacher and mother of two sons. Of particular importance to me is the scientific background proving the many positive effects of yoga with children. Children should have fun with yoga and perform the exercises playfully and without pressure. Based on the classical Hatha yoga with elements of Ashtanga, Flow, Acro and Kundalini, I developed my children yoga teaching style.
The creative and varied hours are divided into welcome ritual, breathing and concentration exercises, asanas, meditation and relaxation. In a child-friendly form, I also give the little yogi an insight into yoga philosophy, nutrition and songs. Adapting flexibly to the individual needs of the children, so that they have fun and feel well and are relaxed at the end of a yoga class. My own personal attitude: to promote and support the holistic development of the child's personality.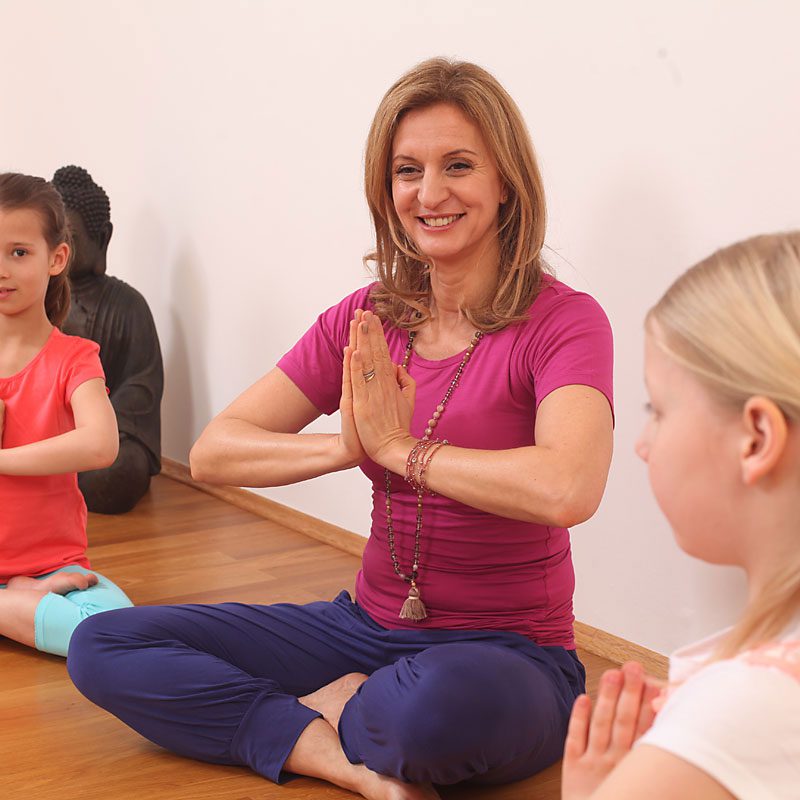 After working in marketing and international management for many years, a professional reorientation was coming my way. First positive experiences as the director of yoga workshops at my children's school have strengthened my desire to begin training as a child yoga teacher. As a certified children's yoga teacher, I still take part in further education and continue to pass on my knowledge in numerous further education courses, courses and workshops.
As an expert in children's yoga, I have been holding lectures and workshops throughout Germany.
Since 2012 Children's yoga space at the annual "YOGAEXPO" in Munich.
In 2013, the book "Mai Cocopelli and the little yogis", which I co-wrote.
In 2013, together with Philipp, I produced and released the children's yoga CD "I'm glad you're here" as our first joint project. I developed the idea for the CD. Together we composed the songs and set them to music together with other musicians and a children's choir, which consisted mostly of students of my yoga classes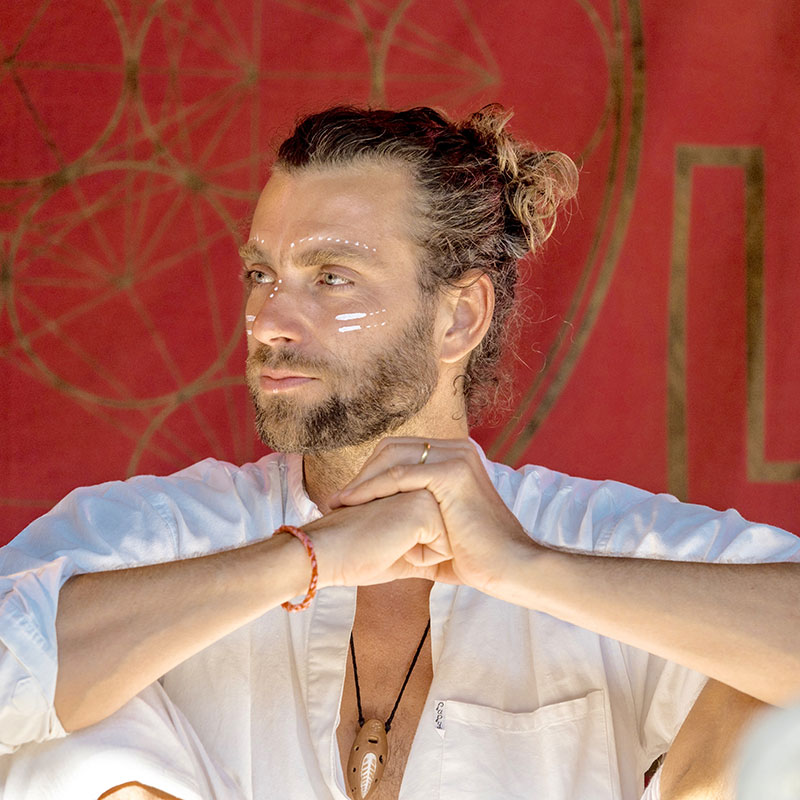 Philipp Stegmüller
As a freelance light artist, designer and planner, I created temporary light installations and permanent architectural lighting designs for the city of Munich, commercial enterprises and private clients. After studying history, philosophy and social studies of science at University College in London and Master as Architectural Lighting Designer at the University of Wismar, I am working and living with my family in of Munich.
I am an enthusiastic singer and musician. My passion for singing in groups came from the Rainbow Gatherings. When singing I discover and experience again and again intensively my emotional world. In 2008 I founded the "Mantra Singing Circle". In addition to the "Nights of the Spiritual Songs" and the "Meditative Sound Concerts", I host the "SingSang Kindersinger" in my Tipi in the centre of town. The children's yoga CD "I'm glad you're here" I produced together with Leila.
Musicians
Instruments, singers & children's choir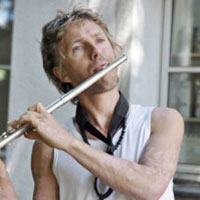 Various CD and band projects, musical instrument performance in schools, music festival direction.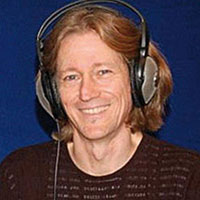 Lecturer and workshop leader at various music schools.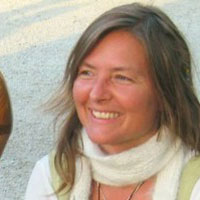 Cultural pedagogue with final thesis singing and sound - instrument making (monochords), singer, singing circles, lessons in harp and singing.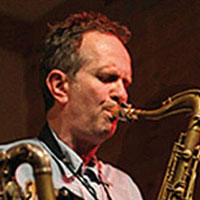 Composer, arranger and bandleader. He works at the music school Grünwald and teaches.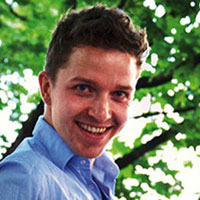 Various bands in the areas of jazz / funk / blues & rock. Jazz E-Bass and Jazz Double Bass Studies.
Singer, yoga teacher, music festival director, early music education, voice courses.